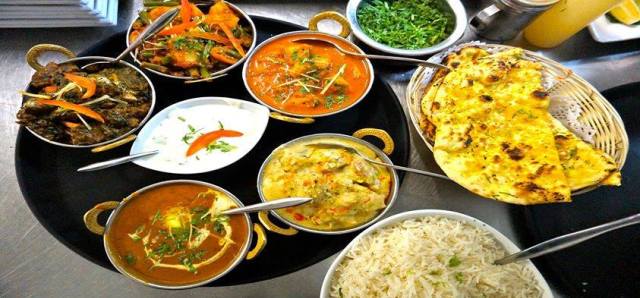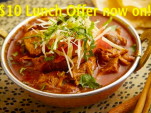 Our curry in a hurry lunchtime specials fit the bill – lightning fast, $10 and boy do they taste good.
12noon - 2.30pm Monday – Saturday
Delicious chef prepared selection of:
Rogan Josh and Rice $10.00
Butter Chicken and Rice $10.00
Yellow Dahl and Rice $10.00
Mixed Veg Curry and Rice $10.00
Curry and rice severed in separate bowls
Please walk in without a booking or if more than 4 persons please book your table on 9381 2099 or at http://chutneymarys.com.au/book.html for confirmed internet booking.
Additional lunch guests can also benefit from your $10 Lunch offer with no conditions.
$10 Curry in Hurry Lunch also available as a Take-Away. Please allow up to a maximum of a 10-minute wait - after placing your order.
Take-Away orders can be made by phone 93812099 (after 12noon each day)
www.chutneymarys.com.au located at the corner Rokeby Road and Hay Street, Subiaco. Opposite Regal Theatre and Subiaco Hotel.
Everyday
Chutney Mary's
12-2.30pm
View Facebook Post