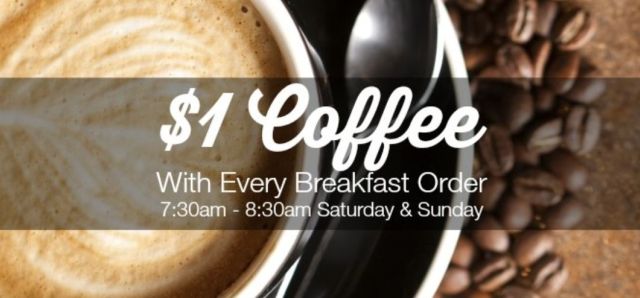 After a sun-kissed walk along the Brisbane river, there is nothing more rewarding than breakfast on the water's edge – especially if that breakfast is accompanied with a $1 coffee.
Join us for breakfast between 7:30am and 8:30am on Saturday and Sunday to enjoy a $1 coffee with every breakfast order.
Finding the most exemplary Brisbane breakfast parlour is no longer a challenge. We've dreamed up a new, exciting breakfast menu to tickle the fancy of any one passer by.
Weekends
Cove Bar & Dining
7:30am-8:30am
View On Website